Efficient & Cost Effective
Land Clearing that is environmentally friendly.
A mulching head attachment is capable of taking down and processing large amounts of organic material. This makes it a better choice for getting rid of heavy woodland growth for right of way clearing, hunting lanes, food plots and lot clearing. Forestry mulching allows us to modify an existing landscape in order to restore or establish utility and function. Other positives to forestry mulching are that it helps with improving soil composition, reducing erosion and avoiding ecological dysfunction. Forestry mulching is efficient, sustainable and it is a great investment in a greener future for your land.
Forestry Mulching Services
Right of Way Clearing: Forestry Mulching can quickly establish clear and accessible roads, trails and right of way lanes for your property. This prevents any on going erosion problems that will need constant repair or maintenance from occurring. The mulch created will give nutrients to the soil, grass and trees on your property.
Roadside clearing: Forestry mulching can help push brush and trees back off the road shoulder to maintain state and local highway easements. This allows for a safer off road shoulder area for both motorists to park and for pedestrians to walk.
Hunting Lanes and Food Plots: Forestry mulching can quickly create excellent hunting lanes and food plot areas on overgrown land.
Lot and Large Tract Clearing: Forestry mulching can assist in transforming your real estate from overgrown wilderness to a usable, accessible property. It can also help improve the function and curb appeal of your investment while avoiding erosion problems.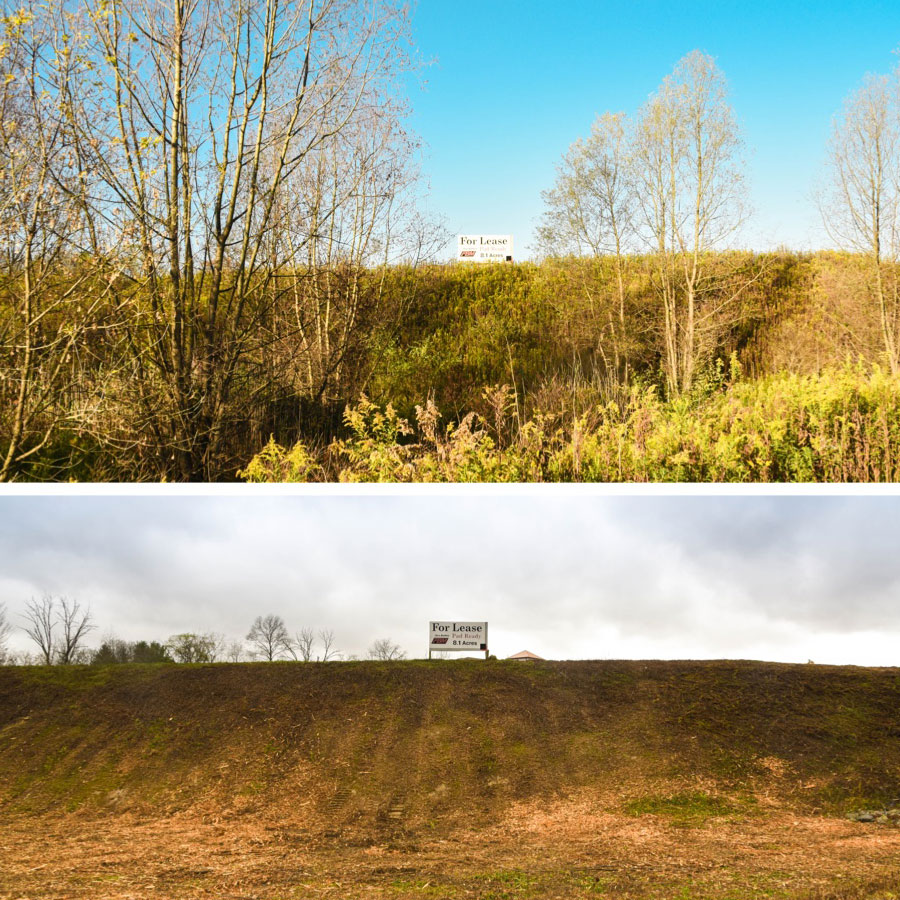 Quality & Customer Satisfaction
Owner, John Weber, will be present at every job site, so you know that every project is being completed to your needs and satisfaction. Our goal is to provide prompt residential or commercial excavating services without ever compromising the quality of our work. No matter what your project entails, be rest assured that we will be a faithful company by your side to help get your site ready on time.
Forestry Mulching in Action